I can remember my mother used to make this. This is so simple and easy to make. For better taste serve while it's hot.
Sri Lankan style Omelet

Ingredients
4 eggs
1 small onion cut into cubes
1 green chilli chopped finely
1 medium tomato cut into cubes
¼ teaspoon ground pepper
salt to taste
1 tablespoon oil to fry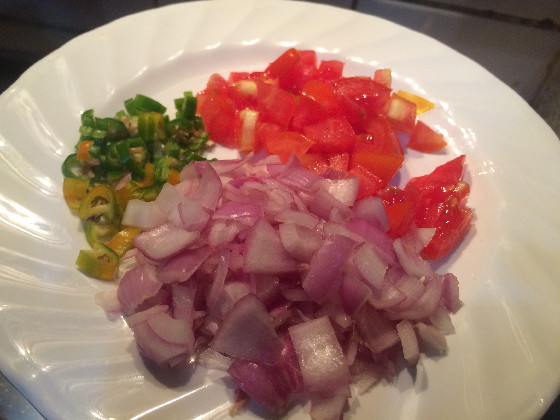 Break eggs and mix with salt and pepper.


Add the onion tomato and green chilli.


Put oil into the pan when its hot, add the half of above mixture and cook till firm.


Serve while hot.

Serving Suggestion.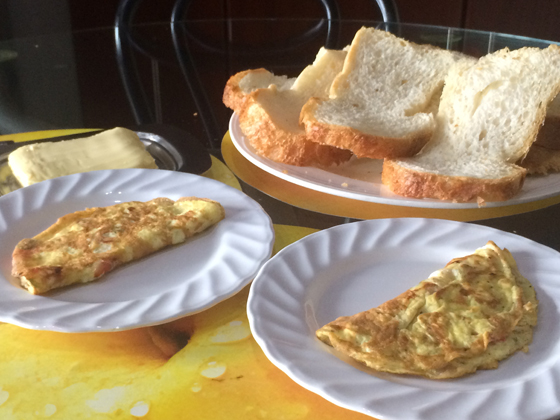 Enjoy….!