This Italian recipe was introduced to me by my sister Vasanthi who lived in Italy for 20 years. Thank you nangi for this wonderful recipe. This is so tasty, easy and can make in minutes with just four ingredients. I keep this recipe for my lazy days.
Spaghetti with Tuna, Garlic and Olive oil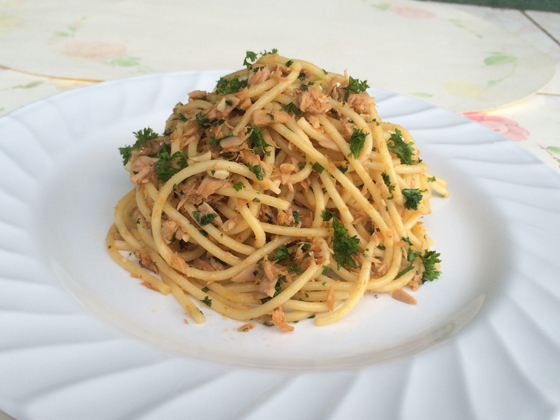 Ingredients
450g Spaghetti
1 tin tuna in olive oil
½ bulb garlic finely chopped
3 sprigs of parsley  finely chopped
1 teaspoon chili powder (optional )
4 tablespoons of olive oil
salt to taste
Bring a large saucepan of lightly salted water to the boil. Add the spaghetti cook for 8-10 minutes, or until tender but still firm to the bite.
While spaghetti is boiling, heat oil in a pan and sauté garlic until golden brown, in low heat.

Add the tuna and break into small pieces. Then add the chili powder and mix well.


Add boiled spaghetti and mix.


At last add the minced parsley and serve hot.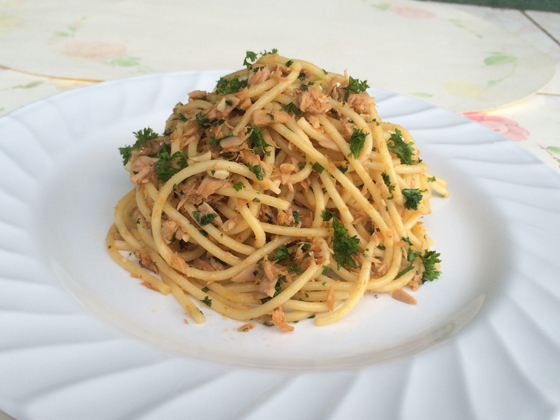 Enjoy….!