Ingredients
100g sprats ( haal messo )
1 large tomato cut into cubes
1 medium onions sliced
1 medium potato sliced into cubes
2 green chillies sliced
2 teaspoons red chilli powder
1 teaspoon curry powder
¼ teaspoon turmeric
¼ teaspoon pepper
10 seeds fenugreek
4 seeds tamarind (soak in 1/2 cup water and remove the seeds)
1 sprig of curry leaves
1 cup thin milk
½ cup thick milk
(these sprats are salty, hence lastly taste and see whether you need any salt)
Uncooked sprats look like this.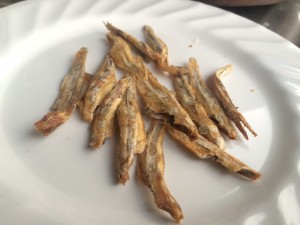 Put all the ingredients into a pan except thick and thin milk.


Mix well. Cook with the tamarind soaked water till potatoes are cooked.


Add thin milk, simmer for 5-6 minutes. Then add the thick milk and cook till the gravy is thick and oil separate on top of the curry. Check the taste before remove from heat.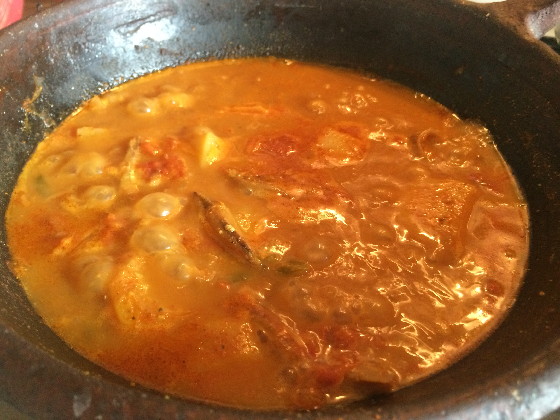 Enjoy…!