In Sri Lanka, pineapple is not only a fruit. When they are unripe you can prepare a tasty curry (you can cook ripe ones too which will make the curry a little bit sweet). This is not a everyday dish. Mostly this curry is made for special occasions and served with fried rice or yellow rice. I can remember my mother used to add coconut milk to  this. But I love this spicy way of cooking. Everybody at home loves this dish. hope you will like it too.
Spicy Pineapple Curry


Ingredients
1 medium pineapple cut into cubes
1 onion sliced
2 green chillies sliced
1 teaspoon garlic minced
small piece of cinnamon
¼ teaspoon turmeric
¼ teaspoon mustard
2 teaspoon roasted curry powder
½ -1 teaspoon roasted chilli powder
1o curry leaves and 1 ''rampe
1 ½ tablespoon oil
salt to taste


Heat oil in a pan. Put all the ingredients except pineapple and roasted curry powder.
Sauté until onions are golden in colour.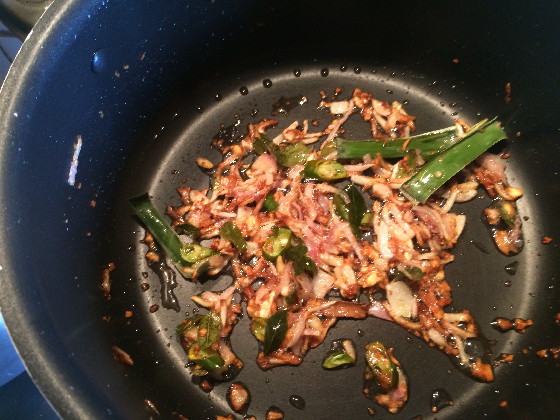 Then add roasted curry and chilli powder. Fry for a few seconds, add pineapple and cook covered on medium heat.


Cook until pineapple cooked till soft.


Serving Suggestion.
Yellow rice, cashew curry, chicken and papadam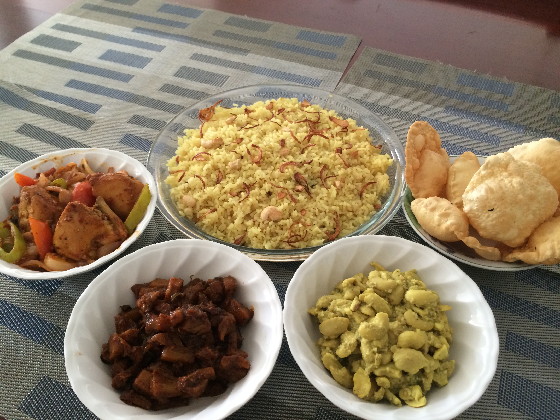 Enjoy……!