Mekaral Tempered ( Snake Beans )

Ingredients
200g snake beans cut into 1" pieces
10 -15 sprats
1 onion slicesd
1 green chilli sliced
1 clove garlic chopped
1 tomato cut into cubes
10 curry leaves
1'' rampe (pandan leave)
1 teaspoon chilli flakes
¼ teaspoon turmeric
½ teaspoon vinegar
salt to taste


Heat oil in medium heat, add sprats first and fry till golden.


Then add curry leaves, rampe, garlic and onions. Stir for a few seconds. Then add turmeric and chilli flakes.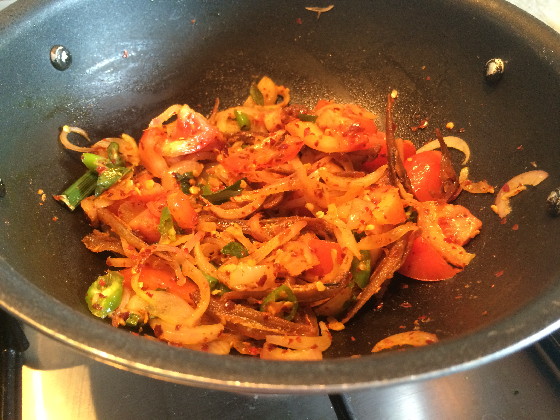 Add long beans and mix then add cut tomato, salt and vinegar. Cook till long beans are soft. Remove from heat.


Serving Suggestions. Rice, Fish vinegar thiyal, dhal curry, luunu kola mellum


Enjoy…..!