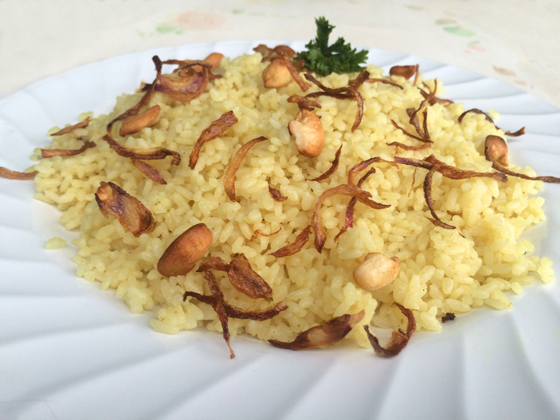 Ingredients
500g Samba rice washed and drained in a colander
2-3 Tablespoons Ghee or butter
10-12 large red onions or 1 onion finely chopped
¼ teaspoon turmeric
2 sprigs curry leaves
2" rampe
5 cardamoms
2 cloves
2" cinnamon
1 teaspoon salt
2 ½ cups coconut milk
Heat ghee or butter in a pan or in a rice cooker.


Fry onions until golden, then add all the other ingredients except rice, turmeric and coconut milk.Fry in a medium heat stirring constantly until aroma releases.


Turn in the drained rice and fry stirring constantly for 2- 3 minutes.

Add turmeric, salt and coconut milk.


If you use the rice cooker just press down the button to cook. But if you use a pan bring to boil then reduce heat to very low and cook covered until done. Remove all the spices and serve hot.
For a special occasion decorate with fried onions, raisins, cashews and hard boiled eggs halved or slices.


Serving Suggestions: Dhal curry, Pepper Pork, Onoin and egg salad, Papadam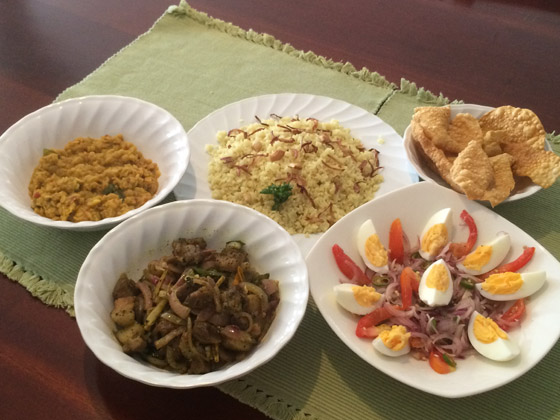 Serving Suggestions 02. Cahew curry,Pineapple curry, Chicken and Papadam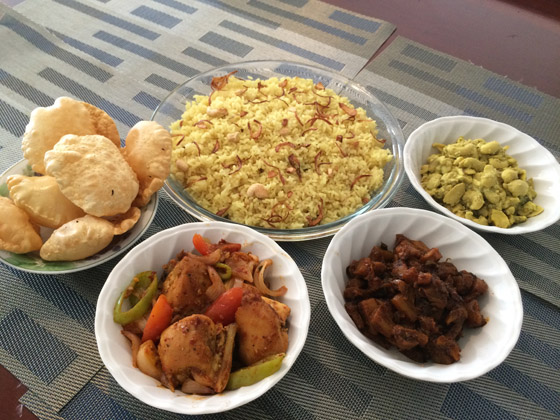 Enjoy………!