150g long beans cut into thin rounds
½ cup grated coconut
4 red onions sliced
3 garlic sliced
2 green chillies sliced
10-12 curry leaves
¼ teaspoon turmeric
¼ teaspoon pepper
salt to taste


Put long beans to the pan and add some turmeric, salt and 3 tablespoons water boil half way.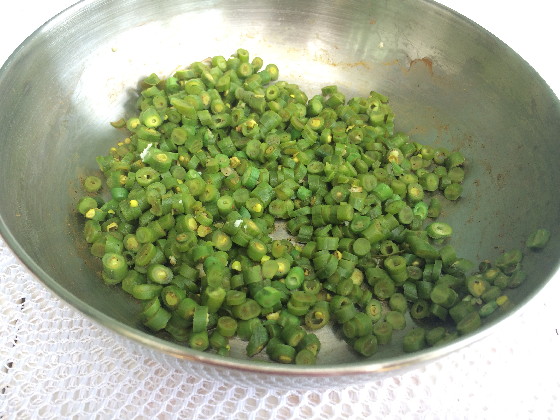 Grind all the ingredients except the cut long beans.


Mix the ground coconut to the long beans add little water (3-4 tablespoons) cook till all the moisture reduced.


Serving Suggestions
Dhal curry, Okra curry, Fish vinigar thiyal and Mekaral mellum

Enjoy…….!